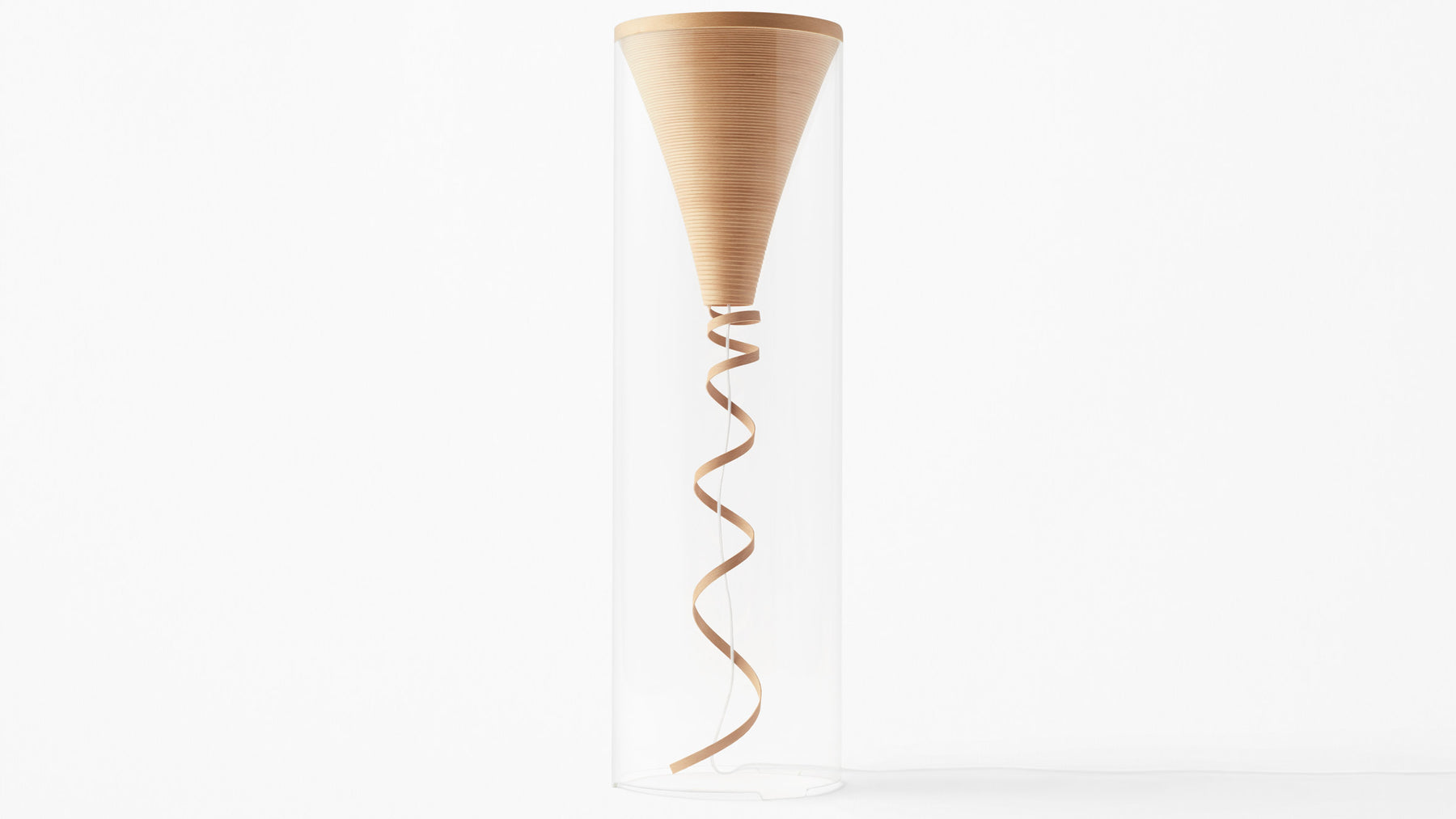 Inspo - Bunaco Wireless Speaker by Nendo
We love the design of the Bunaco wireless speaker by Nendo. 
The first thing the caught our eye was the strip of coiled beechwood. According to Nendo beechwood has sound absorbing qualities - giving it a unique sound. It got our attention so much we almost missed seeing the power cable going through it!
No word on pricing or a release date but click on the link to ogle are more images of this speaker. - Link (via Dezeen)