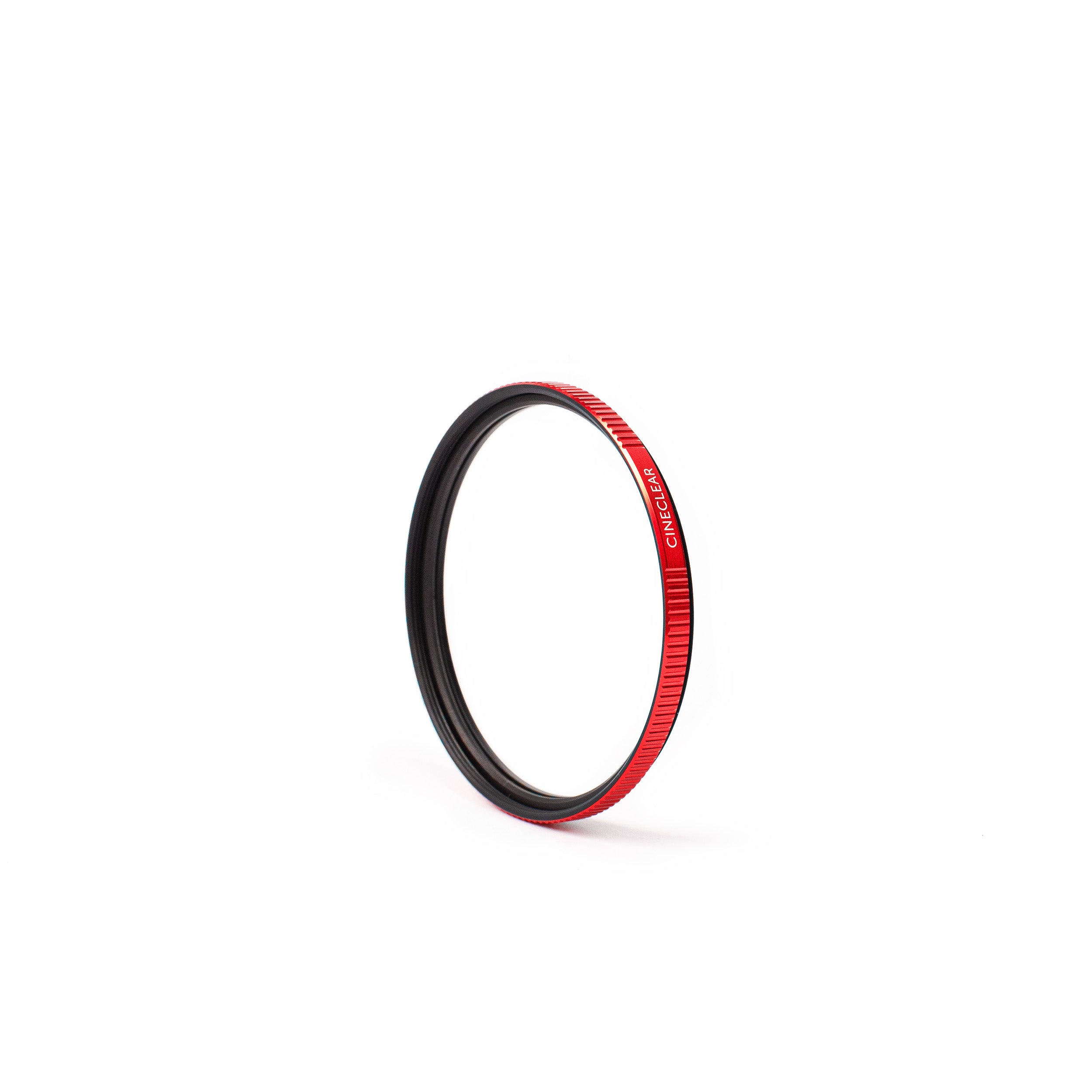 Moment CineClear UV Protection Filter
Save

Liquid error (snippets/product-badge line 36): Computation results in '-Infinity'

%
High quality glass to protect your high quality glass
What it is:
The Moment CineClear UV Protection Filter protects the front element of your lens from dirt, debris, scratches, water and more.
Why it's needed:
These are a bit of extra assurance for your lens, particularly if you take your camera outdoors, harsh environments or just lose your lens caps a lot.
Features & Compatibility

Features

Premium German Schott B270 glass for superior light transmission (98.5%).
16 layer optical coatings ensure longevity and easy cleaning when necessary.
Protects the front element of the lens from dirt, debris, moisture, and other impacts.
Available for standard threaded camera lens sizes 49mm - 82mm
Works with the center pinch lens cap you already own.
Easily stacks with other filters, ensures it's perfect as a 'daily driver' type of filter.
67mm version is the right choice for the Moment 67mm Lens Filter Mount and 67mm Phone Filter Mount.
Signature Moment Red color-way looks fantastic on your lens.
What's In The Box: CineClear UV Protection Filter, Micro Fiber Cleaning Cloth, and Protective Case

Info

Manufacturer: Moment
Materials: German Schott Glass, aerospace grade aluminium
Compatibility: Standard threaded camera lens sizes 49mm - 82mm
Dimensions and Specs

Dimensions

Outer Diameter: 49mm = 51.7mm / 52mm = 54.7mm / 58mm = 60.7mm / 62mm = 64.7mm / 67mm = 69.7mm / 72mm = 74.7mm / 77mm = 79.7mm / 82mm = 84.7mm
Depth: 49mm = 6.1mm / 52mm = 6.1mm / 58mm = 6.1mm / 62mm = 6.1mm / 67mm = 6.1mm / 72mm = 6.1mm / 77mm = 6.1mm / 82mm = 6.1mm
Weight: 49mm = 11.1g / 52mm = 13.6g / 58mm = 16.8g / 62mm = 18.9g / 67mm = 21.9g / 72mm = 24.6g / 77mm = 28.0g / 82mm = 31.2g

Specs

Glass: German Schott b270 Optical Glass
Optical Coatings: 16 layer anti-reflective coating with 'Liquid Glass' surface treatments for anti-static, hydrophobic, and scratch resistance
Frame Material: Aerospace Grade Aluminum
Like insurance for your phone
A UV filter helps protect against ultraviolet sun rays, harsh wind, sand, and dirt. Clumsy? It also acts as a drop-proof mechanism for your worst Butterfinger moments.
UV Blocking
The reason they call it a UV protection lens filter might be obvious — as it's primarily used for blocking the UV rays from entering the lens. Originally used for film photography, these bad boys can be extremely useful for protecting the longevity of your camera gear, as well as manually controlling how light hits your image. While these are particularly useful for sunny days, they are able to block that usually unwanted blue haze in any given situation.