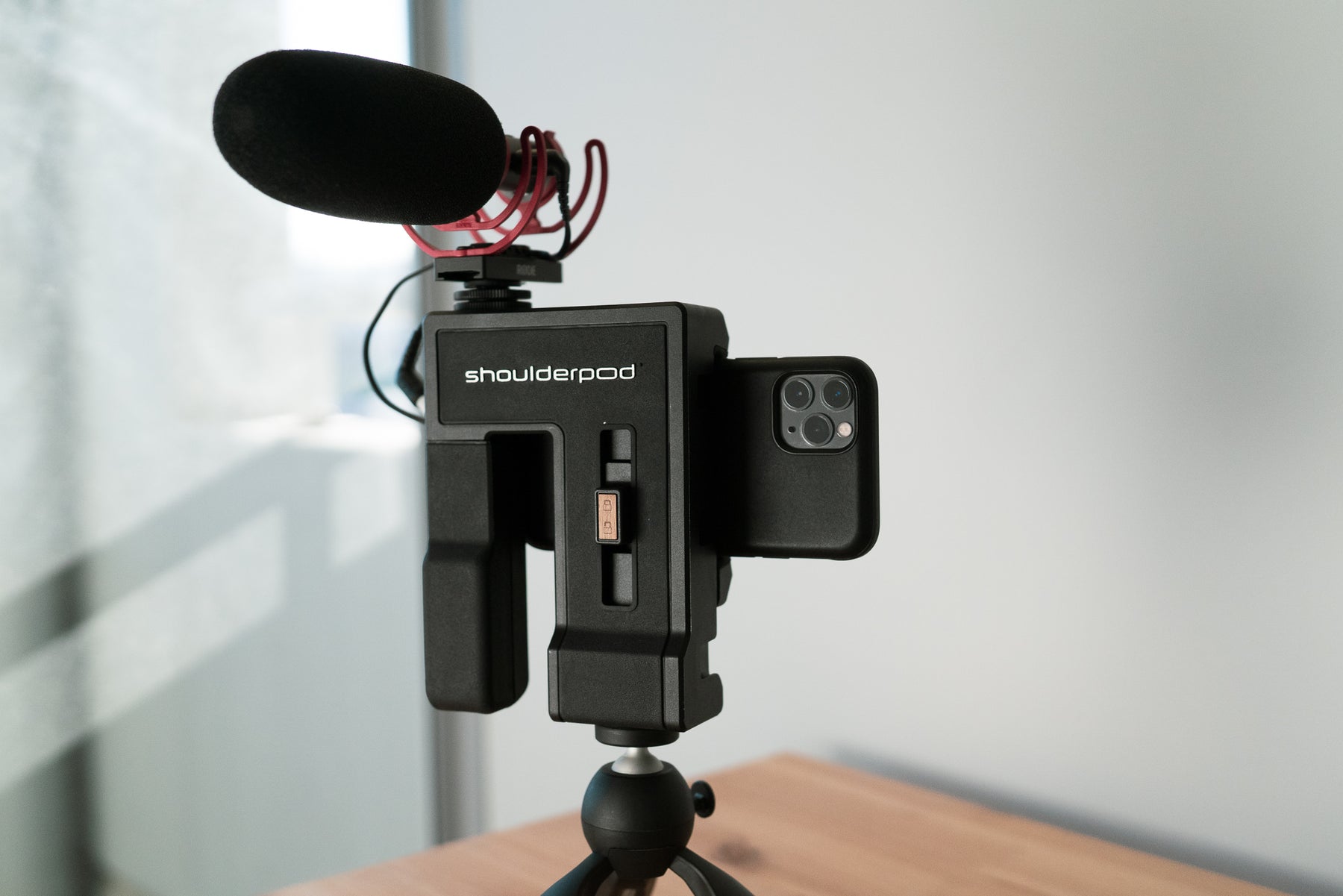 Introducing the ShoulderPod G2
At The Usual we're noticing that mobile content creation is becoming more professional. This is due to the accessibility of phones and advances in phone camera technology. Video quality in particular is stunning on current phones and will only improve. Anyone can now use their phones to shoot epic videos, even professionals - here are some of our favourites. 
Stunning right?
With this in mind and our interest in this space we've been on the hunt for products for mobile creators. We're happy to show you the first product we are stocking - the ShoulderPod G2.

The G2 is a professional grade mobile video mount and grip. It provides the platform you need to get started in great mobile video including:
A stable mounting platform. With a universal clamp that holds a range of phones. It also has two tripod mounts for two different camera orientations.
The flexibility to accomodate a range of accessories with 6 cold shoe mounts. Perfect for mounting an external microphone and light.
An ergonomic handle. For stable camera movements.
We're excited to see what you create with the G2, don't forget to tag us @theusualstore as well.

You can check out the ShoulderPod G2 here.